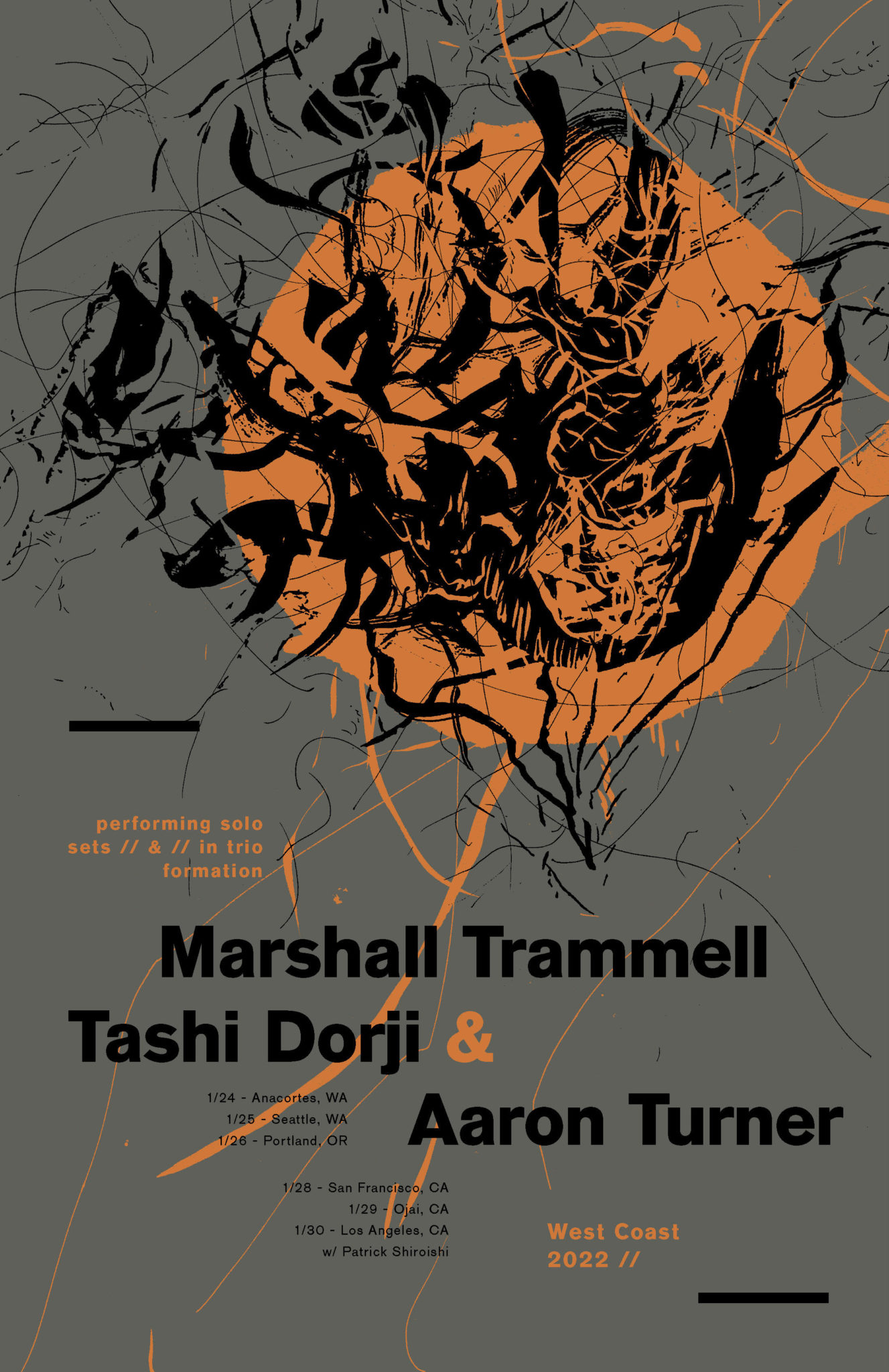 Tashi Dorji, Aaron Turner, Marshall Trammell
Tashi Dorji, Aaron Turner, Marshall Trammell all-ages in-store. 6pm.
$10 or more at the door. 100% of ticket prices go to the artists.
Prior to entry you must prove you are "fully vaccinated", whatever that means on that date in accordance with CDC standards.
You will be required to wear a mask at all times. If you feel sick or have been exposed to large groups in the days leading up to the event, please do not come.
There will be no access available to our bathroom – public restrooms are located behind the Heart Of Anacortes (1014 4th St.).
This will be a small, seated show and we reserve the right to cut entry off when the room is at a safe capacity. Everything is nebulous right now and safety is our number one priority in getting interesting shows back in Anacortes, so please prepare for unexpected changes.